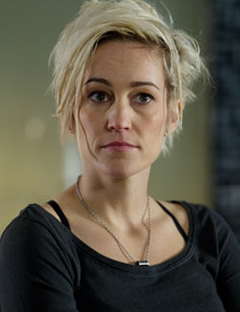 Kaley Kazaki is a main character who appears as a protagonist in the series,
Mikey: Adventures in Roamia
. She is Zane's youngest sister and Damian's possible love interest. She is a smart and overconfident young Japanese girl who can see through the abilities of every villian.
Appearance
Edit
Personality
Edit
Mikey: Adventures in Roamia
Edit
Kaley made a cameo appearance in Road to the Islands where she is waiting in an unidentified island somewhere in the Roamia regions.
Kaley is the first female protagonist to be related.
Ad blocker interference detected!
Wikia is a free-to-use site that makes money from advertising. We have a modified experience for viewers using ad blockers

Wikia is not accessible if you've made further modifications. Remove the custom ad blocker rule(s) and the page will load as expected.